Memories. Made.
Luxury Bespoke Holidays & Tours
Welcome to Oomi
Oomi invites you on a journey of discovery to places of mystery, insight, and splendour. 
Bespoke luxury trips are designed to connect you with incredible experiences, jaw dropping natural beauty, empathetic hospitality, and pioneering wellness.
We hope our collection of unique Oomi experiences charges your curiosity and passion for travel.
We are the travel experts!
All
Adventure
Art & Design 
Beach
Family
Food & Wine
Luxury
Nature & Sustainability
Romance
Spa & Wellness
Couldn't find the Tour for you?
Fill out our bespoke journey form and our team will work with you to create a customized tour that meets your specific interests and needs!
The Oomi App
Introducing The Oomi App travel companion
Enjoy On-the-go Live access to your:
Travel itinerary
E-tickets and vouchers (if applicable)
A 5-day weather forecast local to your destinations
Maps & Points of Interest in the areas you are staying
Live Flight Information (updates if flights are delayed etc.)
Messaging Service linked to our team both during, before and after your trip
And more
Download your FREE Travel APP [powered by Vamoos]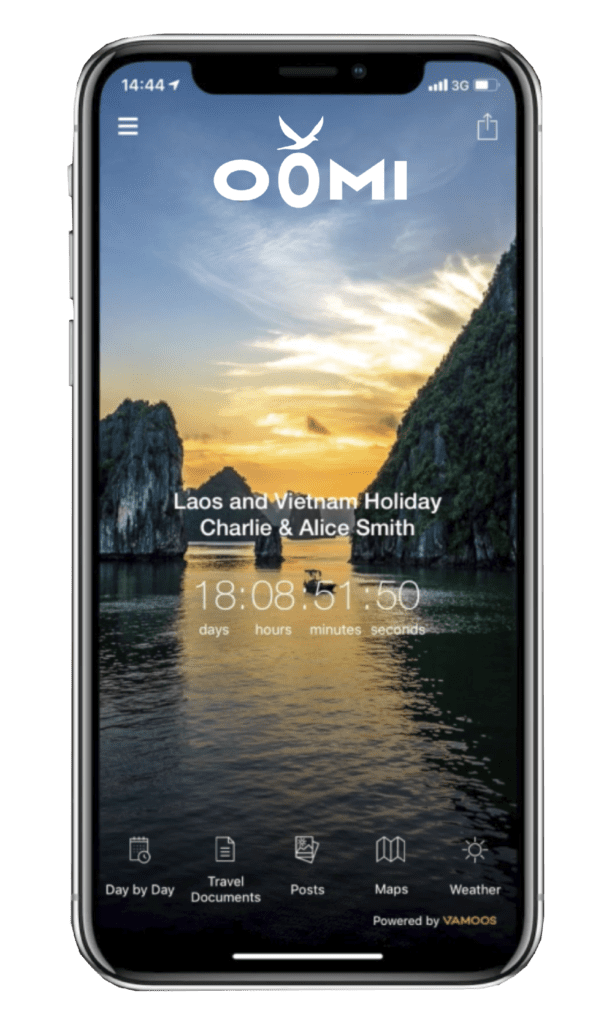 Oomi collections are bespoke luxury trips,
designed to charge your curiosity and passion for travel. Oomi will connect you with incredible experiences to discover places of mystery, insight, and splendour.
Oomi is inspired by the best – Mother Nature.
Oomi will help you explore the wonders of each extraordinary destination, sustainably and in comfort. Embrace stunning seasonal sights, sounds and flavours.
Oomi cares with an innate attention to detail.
Join us for relaxation, cultural consideration, art and gardens, local interests, and outdoor pursuits.
Let us take you on a life changing journey!
Oomi is a registered and bonded travel agent –
your welfare is our number one priority.
Join us to reach beyond shores. Step lightly off the beaten path, encouraged to make new connections. Sense a different environment, learn what needs to be appreciated as you sample and savour our favourite destinations.
Match your dreams using our knowledge and in-depth experience.
Travel plans will be managed by an expert travel consultant.

 

Rely on customer support provided by responsive local staff.

 

Unlock the best in cultural exploration with our private guides.

 
Only as good as our last trip