Tropical Japan: Amami Islands
We mentioned in our honeymoon story that our friend, Mary, wanted a beach holiday as part of her honeymoon. For many people, thinking of tropical islands and beach holidays is not something that associates with Japan. But nothing could be further from the truth. Today, we're going to introduce one of the tropical islands that we frequently include on honeymoon tours: Amami Island.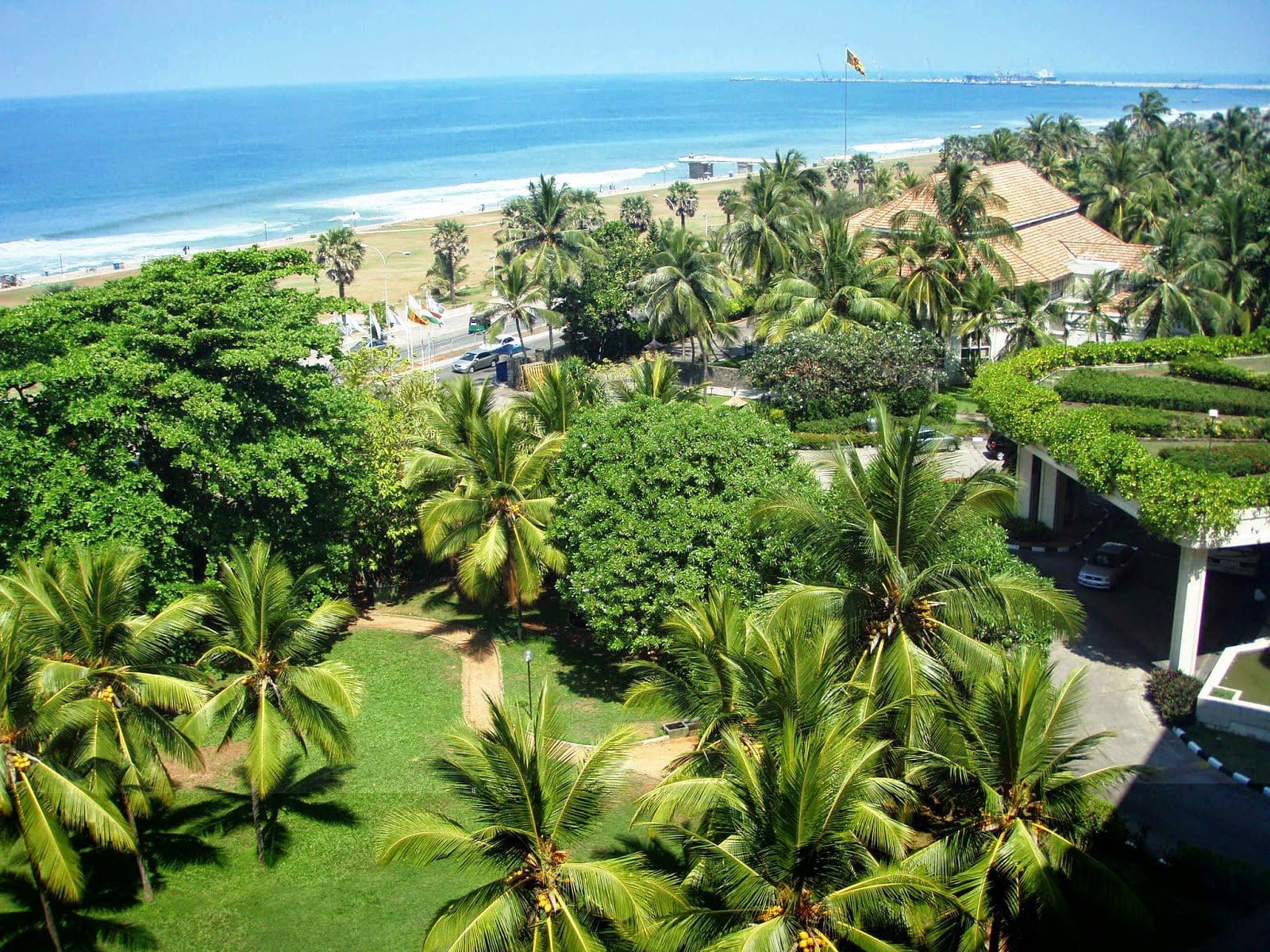 View from a hotel on Amami Oshima.
Where are the Amami Islands?
The Amami Islands are a chain of islands located south of Japan, but north of Okinawa. Officially, they are administered by Kagoshima, the prefecture on the southern tip of Kyushu. When we talk about and organise trips and tours to Amami, we usually mean Amami Oshima, the largest island within the chain.
To get to Amami, most people would go from Tokyo by plane, though you can also fly there from Osaka, Kagoshima, or Naha in Okinawa. For those of you with better sea legs, you can also get a ferry from Kagoshima or Naha.

What is there to do?
Without a doubt the main attraction on Amami is its unspoiled nature. It is a subtropical island, hot in summer, warm in winter and has plenty of beaches, with beautiful white sand. The sea is clear and full of brightly coloured tropical fish as well as coral reefs. All of these things add up to make Amami a fantastic, often overlooked diving destination.
In addition to this, the island is heavily forested. There are several unique animal and plant species native to Amami, like the Amami black hare and a species of jaybird. Hike up the mountains, or take a canoe out into the mangrove lakes and soak in the vibrancy of Amami's natural beauty, or alternatively, rent a bike or car and travel around the island at your own pace and take in the breathtaking scenery.
Canoeing in a mangrove lake, Amami Oshima.
While in Amami, sampling one of the famous local dishes is a must. Keihan is a simple dish of rice, topped with steamed chicken, strips of shiitake mushrooms, egg and seaweed. A chicken broth flavoured with soy sauce is poured over the rice. Simple, tasty and guaranteed to become a favourite with anyone who tried it!
Meibutsu (or famous local products).
Meibutsu is a Japanese word that refers to famous products associated with particular regions in Japan. Almost every region has their own unique meibutsu, and Amami is no exception.
One of the island's local industries is the production of an unrefined brown sugar, which is then used in a wide variety of locally made produce. For those of you with a sweet tooth, this includes a wide range of sweets. For those of you who like a tipple, this includes kokuto shochu (literally brown sugar shochu), a variation of Japanese distilled liquor.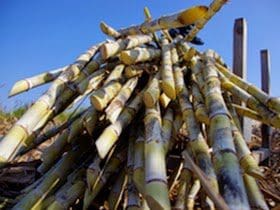 Sugar cane on Amami Oshima, waiting to be made into shochu.

Source: http://hope.ly/1vKzL1z
Another famous meibutsu is the locally produced fabric, called oshima-tsumugi, which has been made on the island for over 1,000 years! This fabric is skilfully woven and dyed in a unique way and highly sought after for making high quality kimono.
What do we do?
Amami is the final step on our "Traditional & Tropical Japan" tour. This tour is very popular with honeymooning couples. We leave it to the end of the trip so you can have a few days of beach, sand and sunshine before heading home. The hotel faces onto the Pacific, which offers the freshest seafood and a white sandy beach on your doorstep.
On one of the days here, we will arrange a driver/guide to pick you up and take you on an exclusive tour of the island. We organise some canoeing on the mangrove lakes as well as a trip out on a glass-bottomed boat to see the vibrant tropical sea life.
If you are interested in any of our trips, Amami in particular or anything about Japan, feel free to comment below, or contact us for a free consultation.