JNTO FamTrip 2015: Himeji Castle
In late September and early October, Unique Japan Tours joined a familiarization trip organised by the Japan National Tourist Organisation. The purpose of these trips is to introduce new, unique places in Japan to promote trips there. The familiarization trip (or "famtrip") we joined took us from
Okayama and Kurashiki
, down into
Tokushima
, to
Shodoshima
and finally to Himeji.
Of course, we knew most of these places already, and we've sent many of our clients to these places to. But we always want to learn more, look deeper and see what's new and exciting. Today we wrap up our series of blog posts where we're explored the areas we visited, introduced them to you, and shared some of our pictures. Today is part four, where we visit Himeji Castle.

History
First built as a fort in 1333 on top of a hill, Himeji Castle had several different owners throughout history. Many of these owners have rebuilt, renovated and added to the castle significantly, and today Himeji Castle is a network of 83 building, and is one of the finest examples of Japanese castle design. For over 400 years Himeji Castle has survived wars and natural disasters, becoming the largest and most visited castle in Japan. In 1993, Himeji Castle was chosen as Japan's first UNESCO World Heritage Site, reflecting it enduring appeal and outstanding condition.
Himeji Castle is sometimes known as Shirasagi-jō, or "White Heron Castle", because the walls of the castle are a white colour, and the shape makes it look like a heron taking flight. But over the years, the castle had built up dirt and grime. The castle was closed to the public for several years, only reopening to the public in March, 2015. The walls and roof of the castle have been restored to the original colours, and it's a sparkling, spectacular sight.
Approaching the castle at night…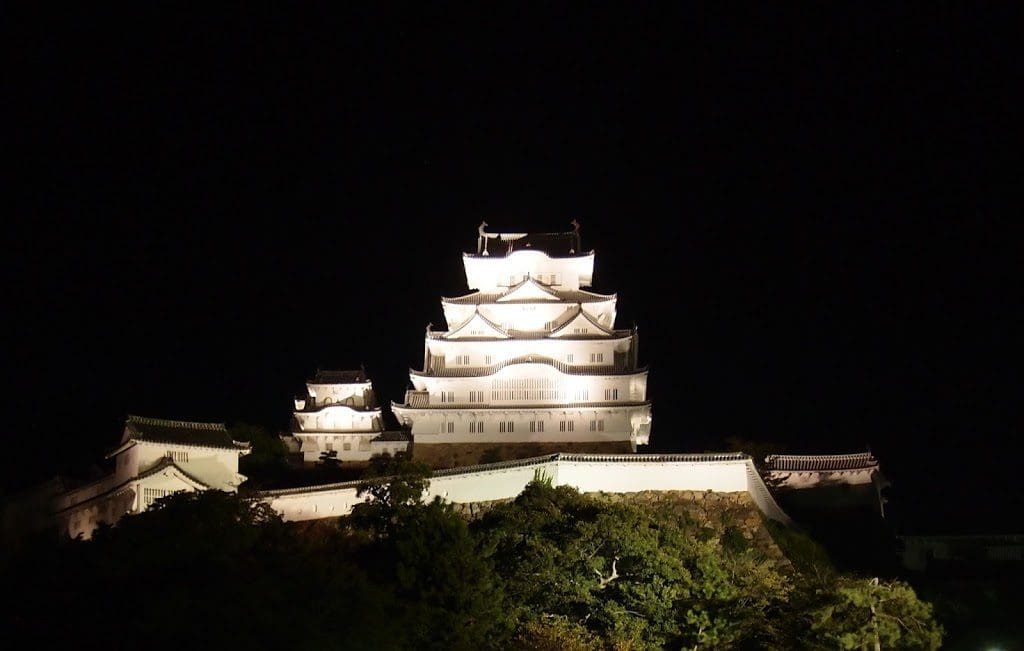 At night the lit up castle is very imposing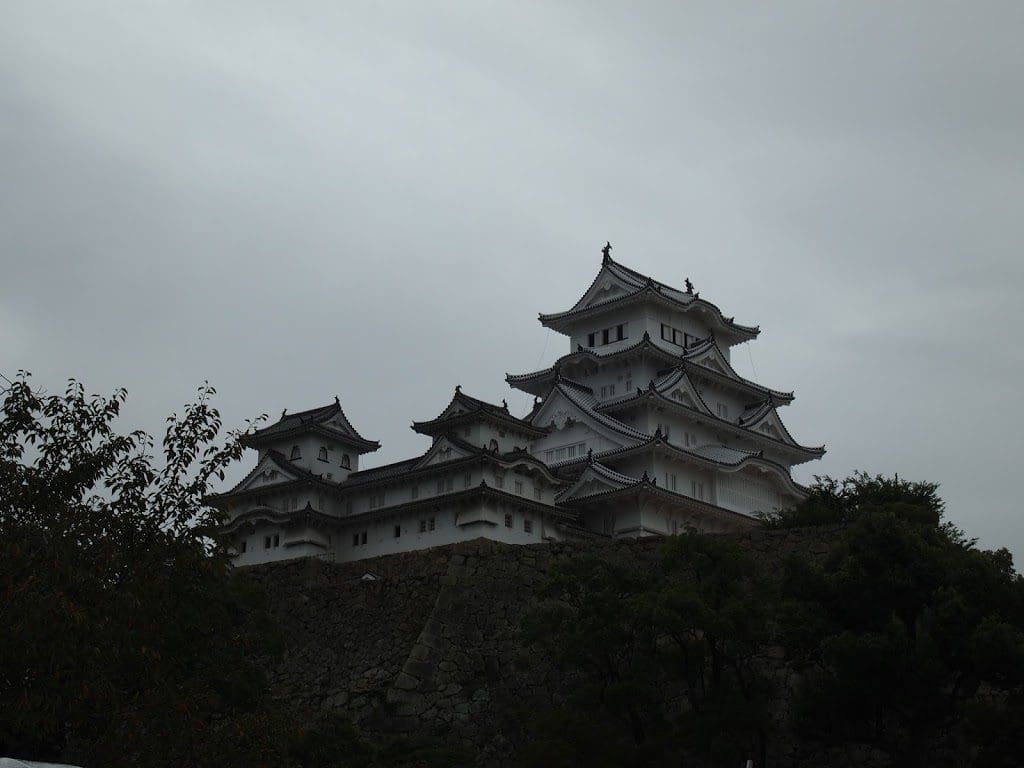 Unfortunately the weather wasn't great.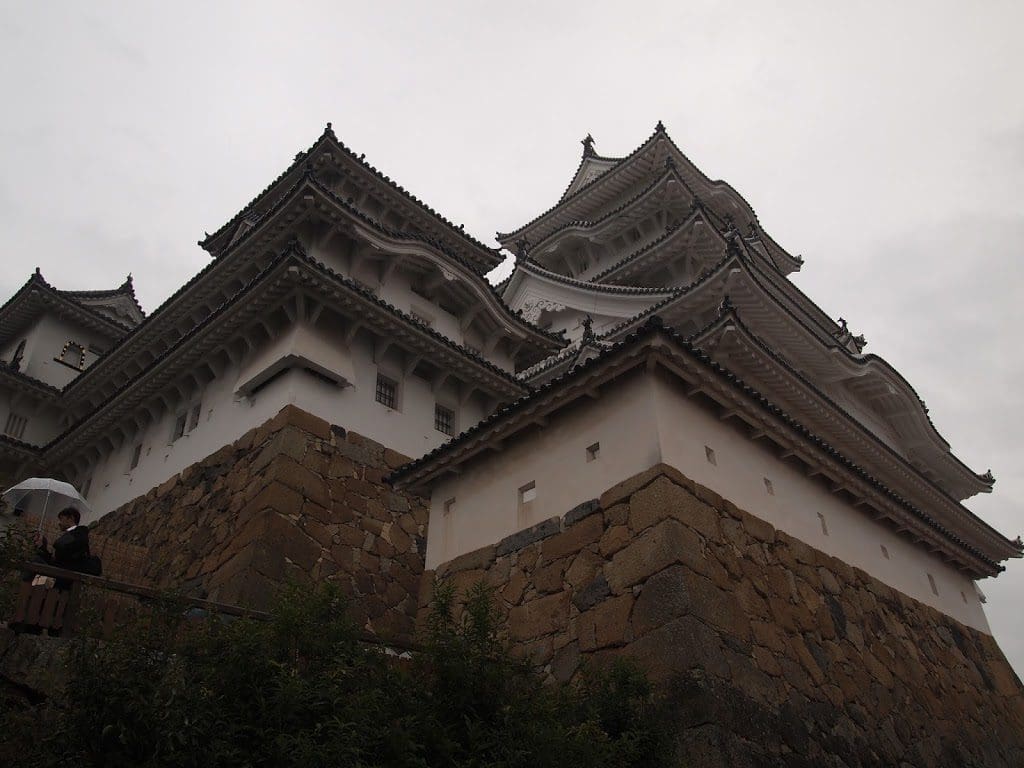 The castle is very imposing up close.
The view from the top of the castle is incredible.
What do you think of the photos? Have you been to Himeji Castle? What did you think? Please share in the comments below.
If you've never been there, but would love to, why not 
contact us
 and let us know. We'd be more than happy to help you 
plan a trip
 that includes these wonderful destinations