Honeymoons in Japan: Romantic Tokyo
As we mentioned in our blog post on Monday, we think that Japan is a great place to go for a honeymoon, and no trip to Japan is complete without spending sometime in Tokyo. Big, brash Tokyo isn't exactly the first place that pops into your mind when you think romance, so here are some of our picks for romantic things to do in Tokyo!
Ship around!
There are many different sailing tours of Tokyo bay, but we feel the most romantic of these is dinner on a Yakatabune boat. Yakatabune boats are traditional Japanese boats with a unique upward facing bow called a "miyoshi". These boats were particularly popular in the 17th to 18th century Edo period with high-ranking samurai and wealthy merchants.
Yakatabune boats sailing near Rainbow Bridge.
Picture it, you're sitting at your table, your beloved sitting across from you. The motion of the boat is soothing as it makes its way across the bay. The staff are dressed in traditional Japanese craftsman uniforms, serving traditional Japanese food. It's night, the sky is dark, but the skyline is alive with metropolitan illumination. You clink your sake cups, a toast to your new marriage, and a smile inevitably crosses both of your faces as you share this unique, romantic moment in time.
Walk around!
Despite being a huge, bustling metropolis, home to 13,000,000 people, there are a large number of parks and quiet places you can visit to escape the city. The Imperial Palace East Garden is a great location; wide, spacious and centrally located within a short walking distance of both Tokyo station, Ginza and Akihabara. This often overlooked park is a great location for a picnic, with your bento box, a hot or cold drink, and pocky chocolate sticks! If you are lucky to be in Japan at the end of March/early April, be warned, sakura (cherry blossom) viewing will draw in lots of crowds, so secure your spot early!
Pocky, a necessary part of any Japanese picnic!

Source: http://hope.ly/1FMY3sX
Fly around!
OK, we're being a bit cheeky here, it's not really flying. But there are plenty of ways to get a birds eye view of Tokyo. In my experience, there's nothing quite like standing in Tokyo Tower, hand in hand with your loved one, as you take in the cityscape of Tokyo and soak it all in. The views are majestic. If you manage to visit on an incredibly clear day, you might even catch a glimpse of the iconic Mount Fuji in the distance.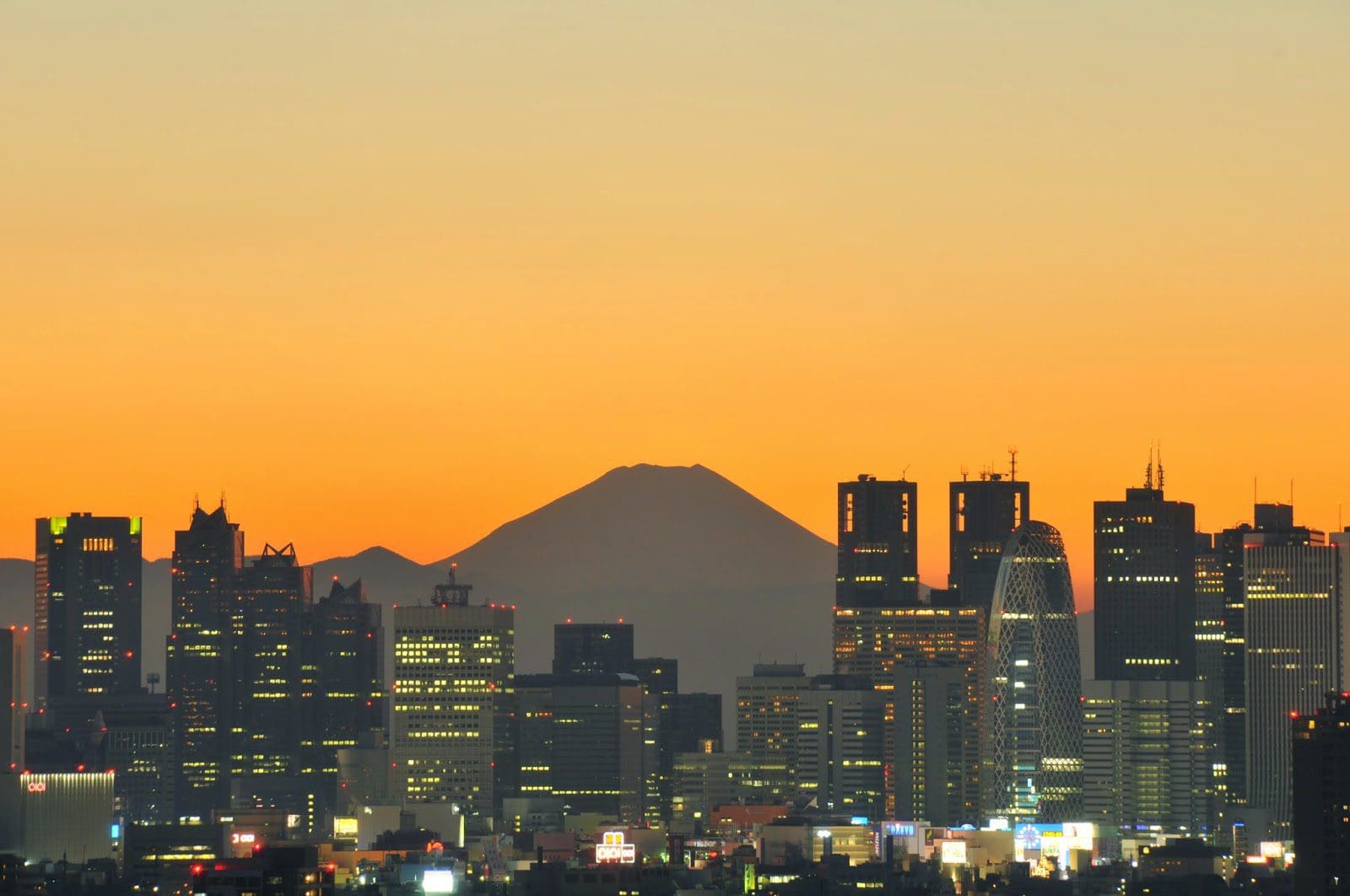 Mount Fuji visible from Tokyo.
It doesn't necessarily have to be a night time activity either, with the views of the city equally stunning any time of day. The three main spots we would recommend will come as no surprise; Tokyo Tower, Roppongi Hills Sky Deck, and the Tokyo Sky Tree.
Kid around!
Before you get too caught up in the adultness of being married, why not spend a part of your honeymoon getting caught up in a bit of childlike fun.
There are two Disney theme parks in Tokyo (technically Chiba, but let's not get bogged down in specifics). Tokyo DisneySea is a bit more adult, with faster and scarier rides, causing many romantic cuddles of fright and shock. All the other Disney staples are present, amazing light shows, parades and that little bit of Disney magic that seems to make everything extra amazing. Don't forget to get your picture taken with Mickey and Minnie!
At the entrance to Tokyo DisneySea.
Source: http://hope.ly/1yPh5OP
If Disney is not your thing, then we recommend the Trick Art Museum in Odaiba (). A great way to spend an afternoon while in Tokyo. There is lots to see and do in Odaiba, including Mega Web, Joypolis or Segaland, for all things otaku! Travel across the Rainbow Bridge on the Tokyo Monorail – night time is a great chance to see the bridge lit up in spectacular fashion!
Sing aloud!
This might seem a controversial choice, but karaoke can be incredibly romantic. Don't worry, you won't be standing in front of a large room singing karaoke (unless you want to), but rather getting a private booth for just the two of you. Any of the numerous Tokyo karaoke shops will do, and once you're there, why not serenade your partner with any of the large number of romantic songs in the database. Even if romantic songs aren't your thing, there will be something there for you to stretch your vocal cords with!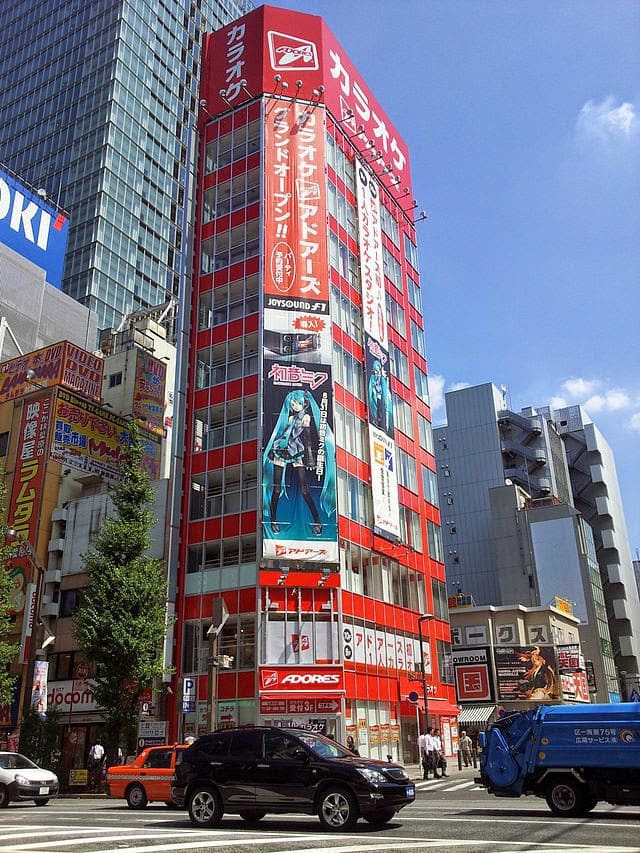 Karaoke shop in Akihabara, Tokyo.

Source: http://bit.ly/1Ag9EPL
So there you have it, romantic Tokyo! Have you partaken in any of the activities we talked about? Or do you think we missed out on anything? Let us know in the comments below.
For a complete Honeymoon Holiday to Japan, check out our new Traditional & Tropical Japan Honeymoon.