24 hours in Kanazawa… Castle, Tea Houses, Gardens & Museums
From 1583 to the end of the Edo Period, Kanazawa Castle was the seat of the powerful Maeda Clan. Make sure to check out the Castle moat around its impressive defensive walls. Kanazawa Castle is one of the largest wooden structures surviving since the Meiji era. It's constructed entirely using traditional wooden joint techniques, without a single nail or bolt! The view from the top of the restored castle grounds is worth checking out, as is a visit to Omicho Market, just a short stroll from the castle.
Kenrokuen Garden in Kanazawa is justifiably classified as one of Japan's "three most beautiful landscape gardens". Kenroku-en contains roughly 8,750 trees, and 183 species of plants in total. The name Kenrokuen literally translates to "garden combining six", referring to the six attributes all gardens should have: seclusion, antiquity, spaciousness, human ingenuity, water and scenic views. Opened to the public in 1871, Kenrokuen features a variety of flowering trees which provide the garden with a different look for each season.
Kanawawa is sometimes call little Kyoto, as it has a traditional "tea-house Geisha entertainment district" much like Kyoto. Having a tea ceremony with a Maiko san is one of the best ways to spend an early evening in Kanazawa.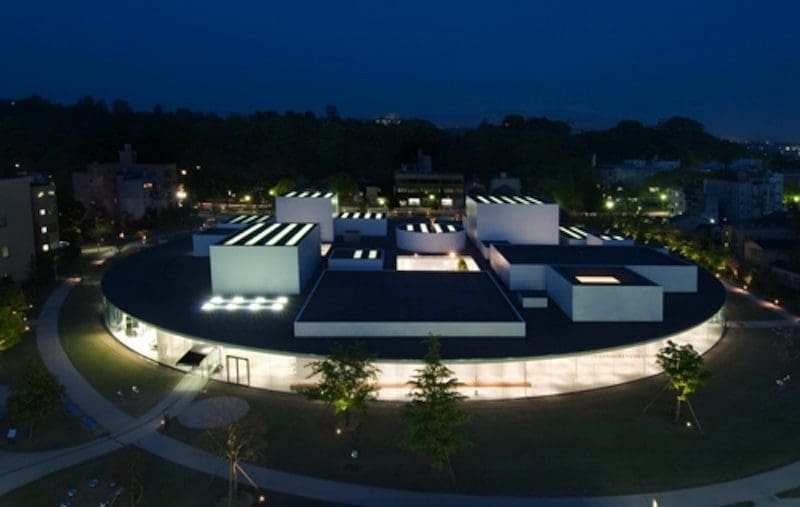 The 21st Century Museum of Contemporary Art is one of the foremost contemporary art museums in Japan and well worth checking out when in Kanazawa. Not to be missed are the permanent collections of the museum, which are free to the public. Famous for his exploration of light and perception, James Turrell's "Blue Planet Sky" is a powerful example of his work. Leandro Erlich's "Swimming Pool" is a playful exhibition where people appear to be standing underwater when viewed from above.