Seven Interesting Things About the Tokyo Paralympics 2020
1) Tokyo the first city to host the Paralympics twice!
Tokyo is the first city to host the Paralympics twice after the Games first debuted in 1960, ahead of Tokyo's last Summer Games in 1964. The next city to host them twice will be Los Angeles in 2028. The Olympic torch has now been handed over the Paris for the 2024 Olympic and Paralympic games.
2) 4,405 athletes competed for medals at Tokyo 2020 Paralympics.
The Tokyo 1964 Paralympic Games featured 378 athletes from 21 countries, competing in nine sports. The Tokyo 2020 Paralympics games featured 539 events over 12 days and out of the 4,405 athletes who competed, there was a record number of female athletes at 1,782. More than 50% of the US Paralympic team were female at this year's games.
Athletes who compete at the Paralympics may have a variety of impairments: this can include a limb deficiency, impaired muscle power, intellectual or vision impairment, or other impairments linked to cerebral palsy or a spinal injury. Competitions are thus divided into several events according to the type and degree of impairment.
This explains the high number of medal events at the Paralympics: 539 compared to 339 at this year's Olympics. In athletics alone, there will be a total of 29 100m sprints for both men and women at the Paralympics, compared to two at the Olympics.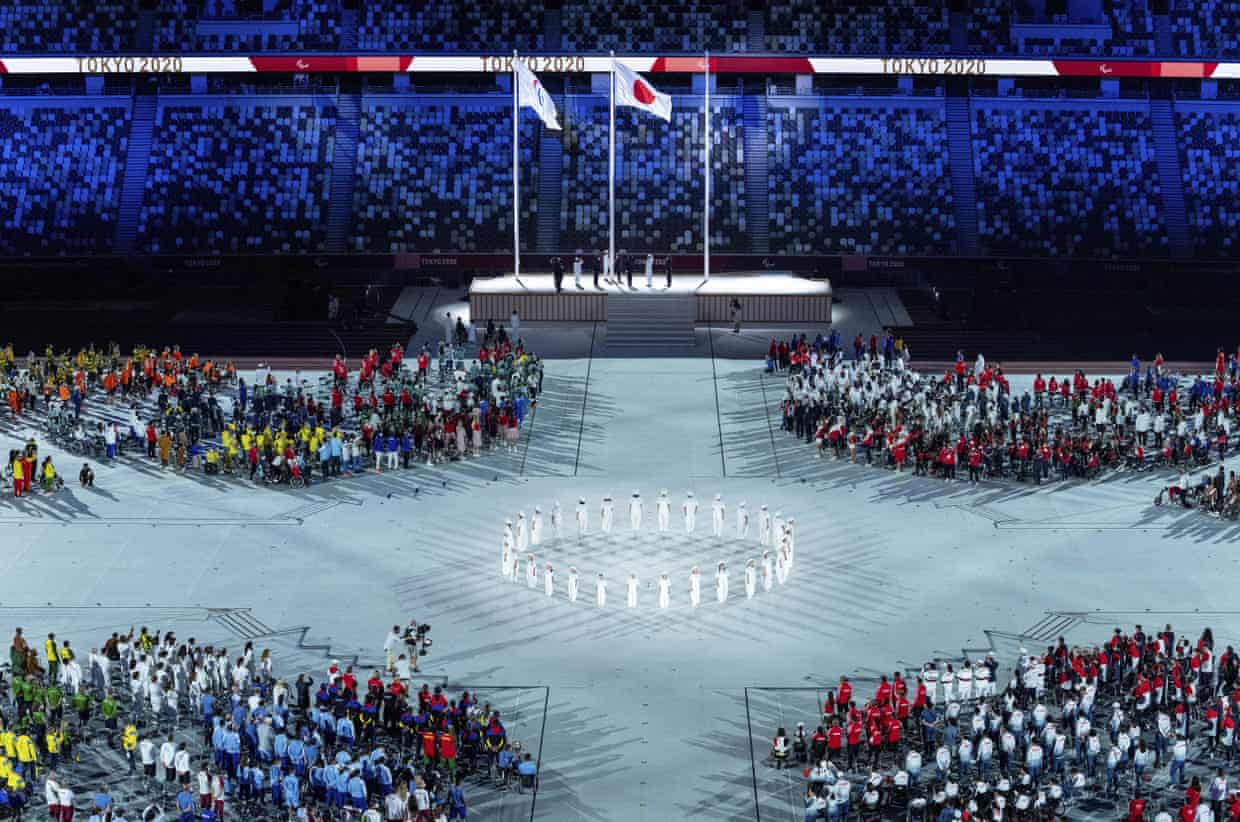 3) Tokyo 2020 sees more countries than ever winning medals at a Paralympics
Over 12 action-packed days, Tokyo 2020 saw more countries than ever winning medals at a single edition of the Paralympic Games, with 86 out of the 162 participating National Paralympic Committees making the podium – surpassing the 83 from Rio in 2016. The Tokyo 2020 Paralympic athletes belong to 162 delegations – the second highest number after London 2012, where 164 took part. The last Paralympics in Rio in 2016 had 159 delegations.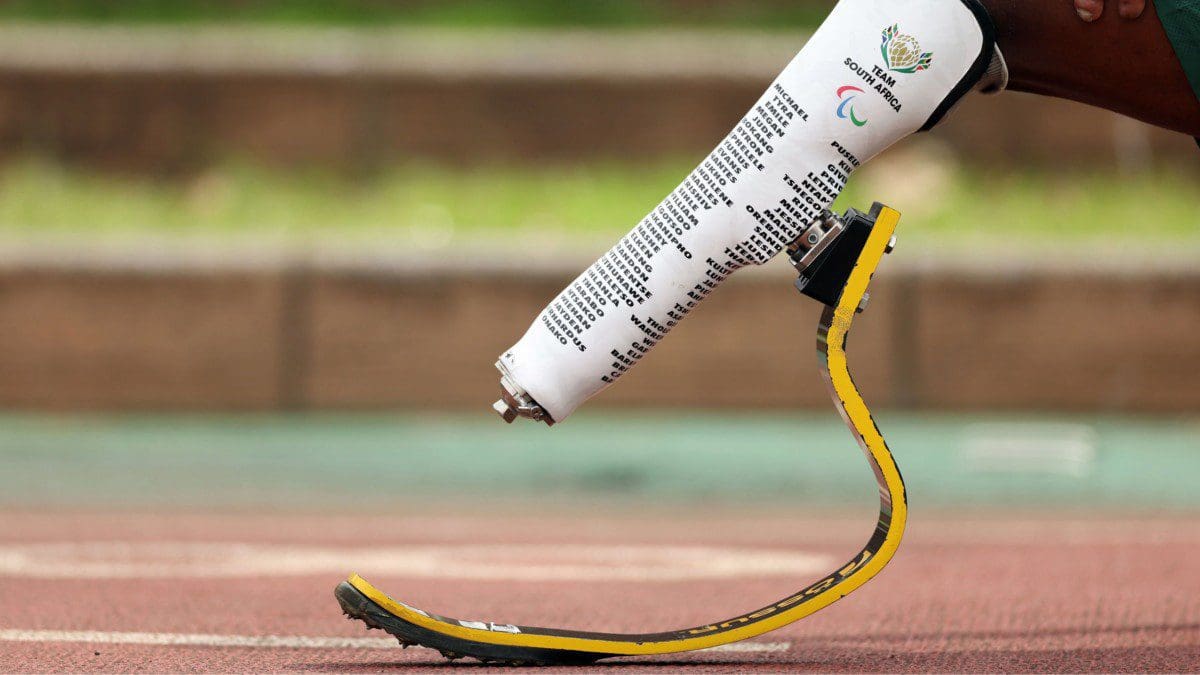 4) China end top of medals tally
China topped the table for a fifth successive Games with 207 medals (96 golds, 60 silvers and 51 bronze). As early as day 1, the Chinese team showed their strength by claiming a full sweep in wheelchair fencing, winning the debuting men and women's sabre category A and B events. In archery, the country won eight medals, including four golds out of a possible nine.
5) Joy for hosts Japan
The Japanese team ended the Tokyo 2020 Paralympic Games with 51 medals in total. That was their highest Paralympic finish ever – men and women's -, which included milestones such as being the first Asian nation to reach a gold-medal game in men's wheelchair basketball (lost to the USA in the final).
It took 48 hours from the Opening Ceremony for the host nation to celebrate a gold medal. Takayuki Suzuki ended a 13-year golden drought with a huge splash at the Aquatics Centre, securing Japan's first Paralympic title of their home Tokyo 2020 Games in the men's 100m freestyle S4. This was just his second career gold after five Games; his last one was at Beijing 2008.
Another great moment was Keiko Sugiura's victory in the women's road race C1-3, to couple with her time trial victory. The 50-year-old, who thought about retiring when Tokyo 2020 was postponed, became the first Japanese cyclist to win a pair of gold medals at a Games. The last Paralympic champion for Japan in cycling was Mutsuhiko Ogawa from Atlanta 1996, who won in road time trial.
In wheelchair tennis, men's singles winner was world No. 1 and host nation hero Shingo Kunieda. The multiple Grand Slam winner continued to etch his name into the sport's greats after winning his third Paralympic title in the men's singles.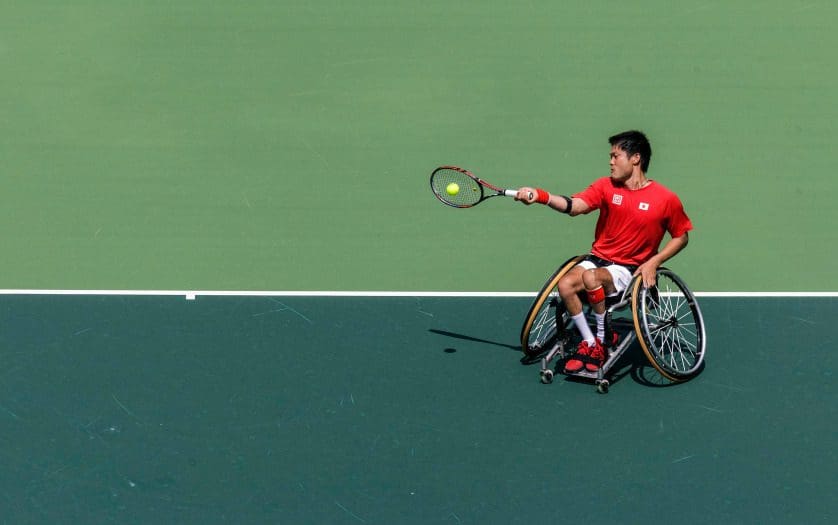 6) Great Britain Gold
Second place was Great Britain, with 124 medals (41 golds, 38 silvers and 45 bronze). Great Britain have become the first European nation to win gold in Wheelchair Rugby at the Paralympic Games with a 54-49 win over the United States at Tokyo 2020.The British team performed very well in sports such as track cycling, winning all three gold medals up for grabs in the last day of velodrome competition – husband and wife Lora and Neil Fachie won gold within 16 minutes of each other. In boccia, David Smith was the only one to retain his title from Rio 2016 in the BC1.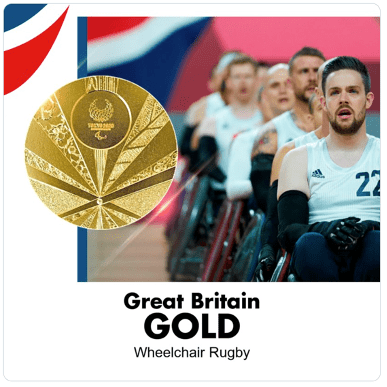 6) Afghanistan was Represented at the Games (including by the country's first ever female Paralympic athlete)
Afghanistan's two-person Paralympic team—including the country's first-ever female Paralympic athlete—was ultimately able to compete at the Games as the result of a "major global operation," after organisers initially said they would not be able to leave their country as the Taliban took control.
A Refugee Paralympic Team consisting of up to six athletes competed at Tokyo 2020 and was led by Chef de Mission and US Paralympian Ileana Rodriguez, herself a former refugee. She competed in swimming at London 2012.
7) USA Reclaim Gold in Wheelchair Basketball
The USA men's wheelchair basketball team defended their Rio 2016 title in a nail-biting final against Japan, which they won 64-60, on the final day of competition at the Tokyo 2020 Paralympic Games. The U.S.'s gold medals included wins in men's wheelchair basketball and women's sitting volleyball Sunday just before the Games closed, where the teams defended their titles in the sports with victories against Japan and China, respectively.