Japan Discovered: The Ultimate Introduction to Japan
We run a small group tour called Japan Discovered, and it really is a great way to discover what Japan is all about. You will experience everything you could hope to experience on this tour: from the neon lights of the big city, to the serenity of the mountainous countryside, to the peaceful sense of harmony at the temples and shires of this amazing, ancient culture.

If you're planning a trip to Japan, there's no better way to do it. Let me highlight some of the cities this tour includes. First up, the capital, Tokyo. What is there to say about Tokyo that hasn't been said a million times before? The ultra-modern metropolis is the capital of Japan, vibrant, bustling and shining neon. You may think that Tokyo is an obvious choice for someone visiting Japan, and it is. Tokyo is the first thing to come to mind when many think of Japan, and it's such a special place that it can't be skipped.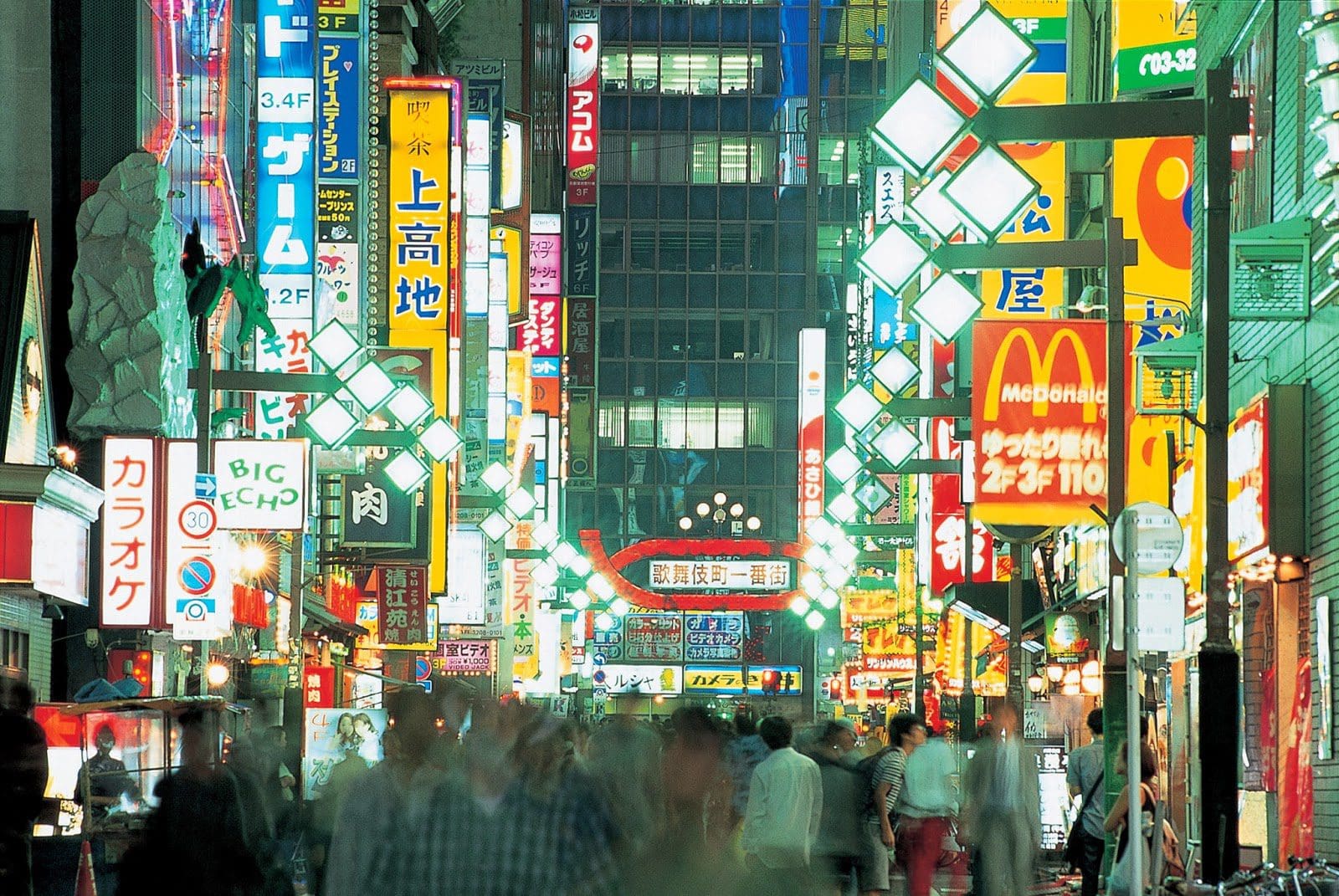 Tokyo, in all it's neon glory.
Also on the trip, you get to visit Takayama. Takayama is a picturesque town, established in the 16th century as a castle town for the Kanomori family. Takayama is famous for it's outstandingly preserved Edo period architecture. These are the kinds of streets that samurai and geisha would have walked, soaking in the local beauty. Takayama is the perfect place to get a feeling for a way of life that has all but disappeared from modern Japan. Here you can see preserved inns, tea houses, merchant houses and sake distilleries all crowded into the cities narrow streets.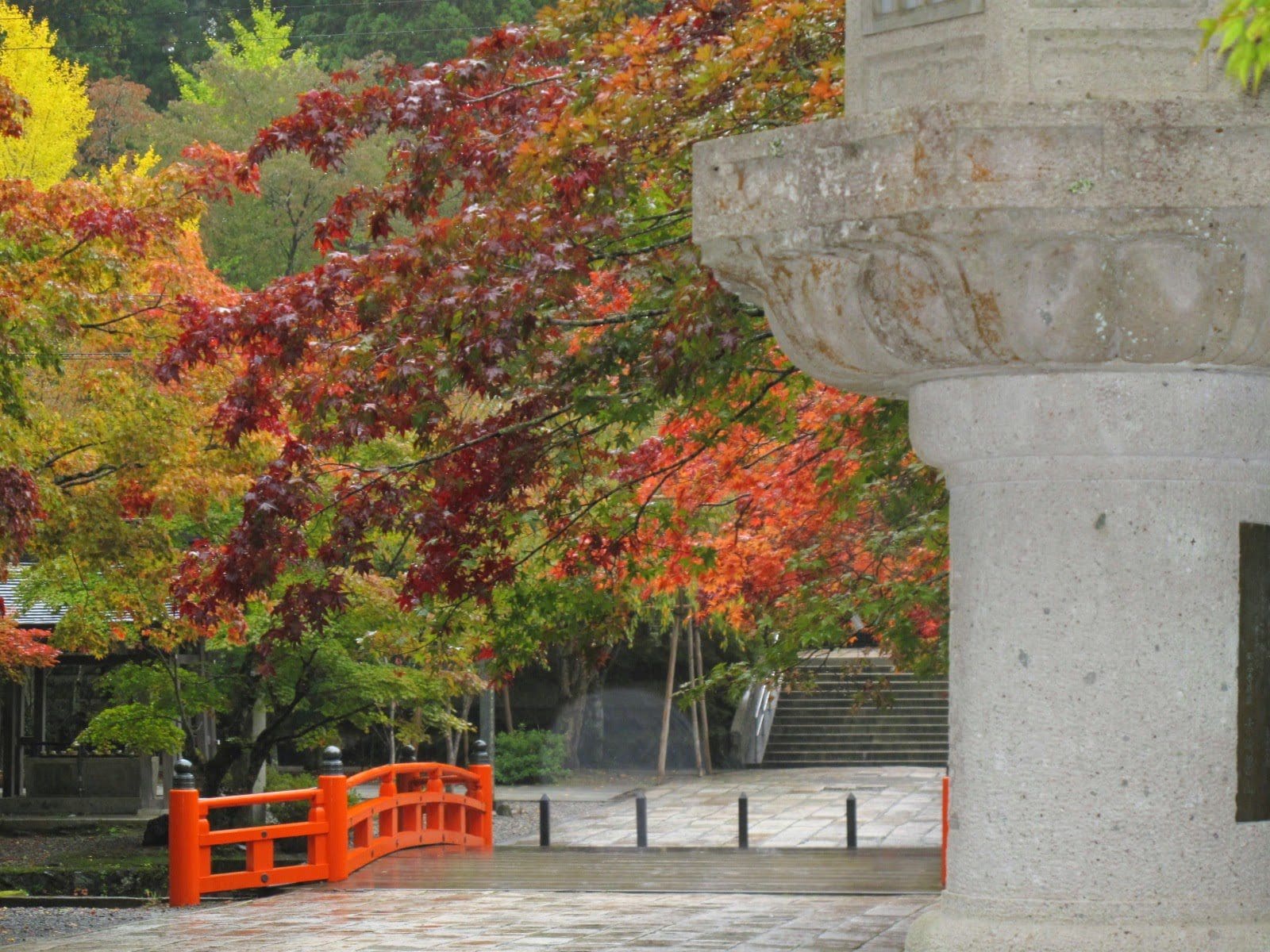 Koyasan, peaceful, zen.
It's not all just big cities, there are some quieter, more spiritual places on the tour. Like Koyasan, or Mt Koya, which is a mountain in Wakayama prefecture. The summit is 1,000m above sea level, there are over 110 Temple Lodges atop Koyasan where you can spend the night. If you do stay at one of these temples, you can spend some time writing your own Buddhist script, and join their chief monk for some morning meditation. Koyasan is also home to the grave of some of Japan's most revered historical figures; in the giant graveyard Okunoin, you can see the mausoleum of Kobo Daishi, a key figure in the religious history of Japan. There is also the Tokugawa Mausoleum, housing the remains of Tokugawa Ieyasu, a warrior and politician, who is one of the key figures in Japanese history.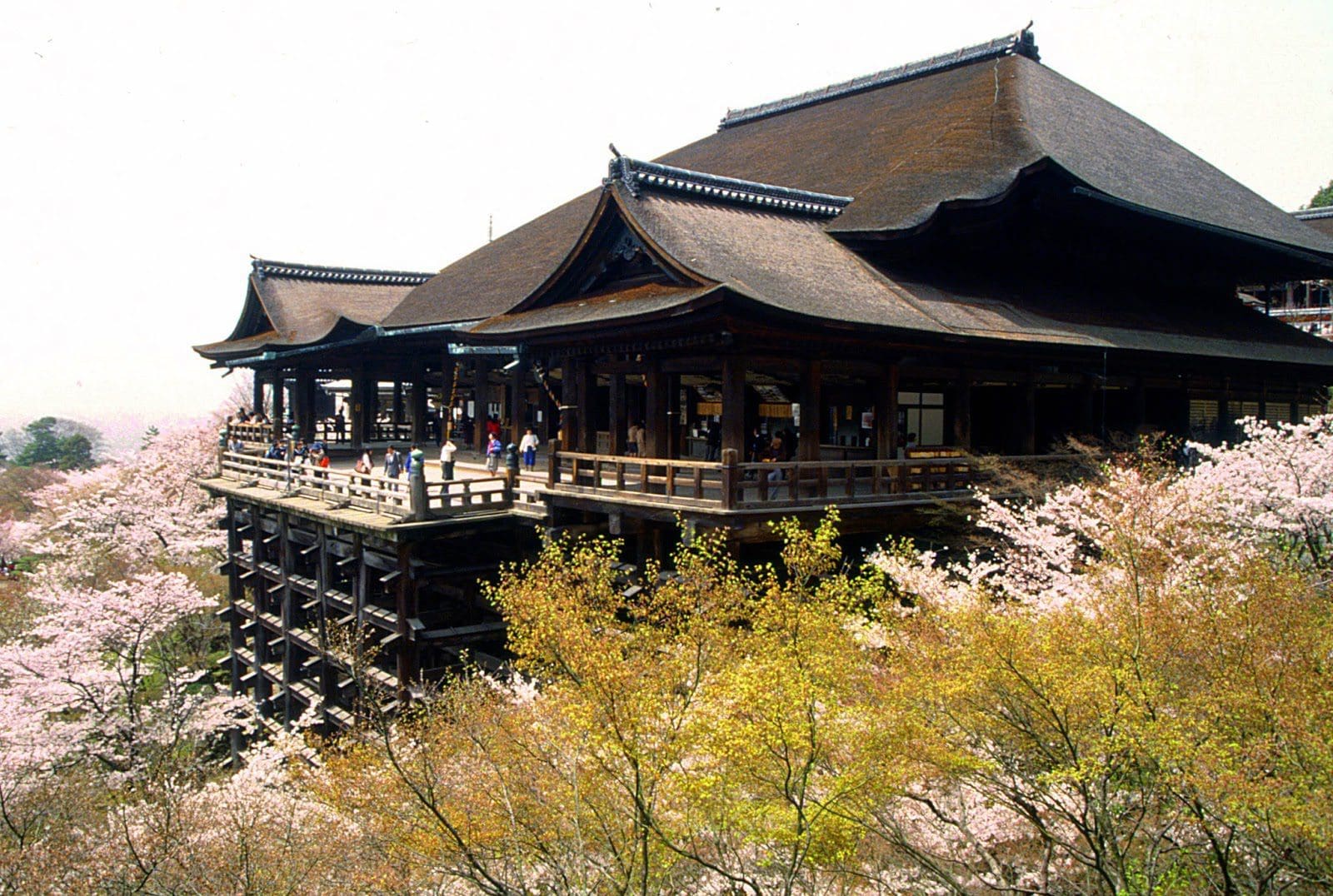 Kiyomizu Temple, Kyoto
You probably thought I was going to leave it there and not mention Kyoto, one of the biggest tourist destinations in Japan, not only for overseas tourists but for Japanese too! Like Tokyo, Kyoto might seem like an obvious choice, and like Tokyo, it is, and for similar reasons. Kyoto was the capital of Japan before Tokyo and is still the country's cultural centre. Kyoto has 17 World Heritage sites, 1,600 Buddhist temples and about 400 Shinto shrines. History and culture ooze from every inch of Kyoto. Highlights include staying in a machiya, exploring the Golden Pavilion (Kinkakuji), Kiyomizu temple, the Kyoto Imperial Palace and the Arashiyama bamboo forest.
Special offer for our readers!
So, there you go. Four highlights from our small group tour, Japan Discovered. Is your appetite whetted? Are you chomping at the bit, eager to book your next trip to Japan? Well, we've got some good news for you. Right now, we're offering 10% off our Japan Discovered small group tours that depart in either May or September. That's right, 10% off! This special discount won't last long, and the places are filling up fast. If you're interested, why not contact us or arrange an appointment to come and see us. We'd love to hear from you!